Welcome!
You're probably here because you're considering a study abroad program and wondering if it's the right decision for you. Well wonder no longer, we've done it and we can say with total confidence that any amount of time studying abroad has benefits that will last years into the future. Whether you are heading to Europe, Australia, South America or another amazing city, you will be getting an education not found in a book or on a website. You might be going to learn another language or completing a course at a sister college to your own. Whatever the reason you will have the invaluable experience of being immersed in another culture and gaining insights that will serve you well way beyond your college years.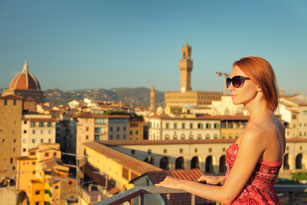 Work on that degree
University study abroad programs take you beyond the boundaries of the quad. Leaving the safety of the bubble of your school and venturing out into unknown environments makes the educational experience more complete.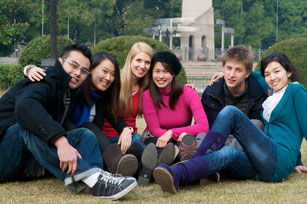 Build your resume
More and more today employers need staff that is ready for the real world. The real world is now a global world full of different languages and cultures. Traveling and studying abroad prepares you for that.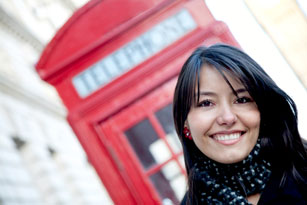 Experience life!
Traveling with your friends and making new friends just makes you a better, more well-rounded person. It is the perfect launching pad for a successful future.
"I fell into the rhythm of Madrid very quickly and I loved every minute of it … I know that going abroad has changed me for the better."   – Study Abroad Participant, June 2012
Featured Video
Contact us for more information
Staff Member Q&A, with April Thomas
1. Why do you love to travel?
"To explore and see what the world has to offer. There is so much more to life than the little boxes we keep ourselves in."
2. How long have you been in the industry?
"17 years"
3. What do you enjoy about organizing student group travel?
"The people I come into contact with become more than clients over the years and seeing how their programs grow and change is exciting. Each recurring trip brings new first time travelers and that is always a joy to work with, they have so much enthusiasm for the adventure ahead of them."
4. Please discuss your personal experience studying abroad. If you haven't studied abroad, please discuss something you have learned while travelling internationally that a first time student traveler might find useful.
"The trip I took to Peru was certainly a step outside my comfort zone. I only speak English and trying to navigate a menu was certainly challenging, I ate a lot of chicken until I joined my tour group. Don't be afraid to try new things. You'll be surprised at what you discover. Just remember if you wouldn't do it here don't do it there! I always like to get acquainted with where I am especially if it's before I join my group. Those hop on hop off bus tours are great. Ride it around once and see what is there, go back around and get off at where you'd like to go. Get back on and do it again. You will never regret taking that trip, trying that new food or just taking in your surroundings. That's what makes up the stories of your life so enjoy every opportunity."